THE TECHNOLOGY BEHIND LIGHTINDERM
The skin, a living organ capable of regeneration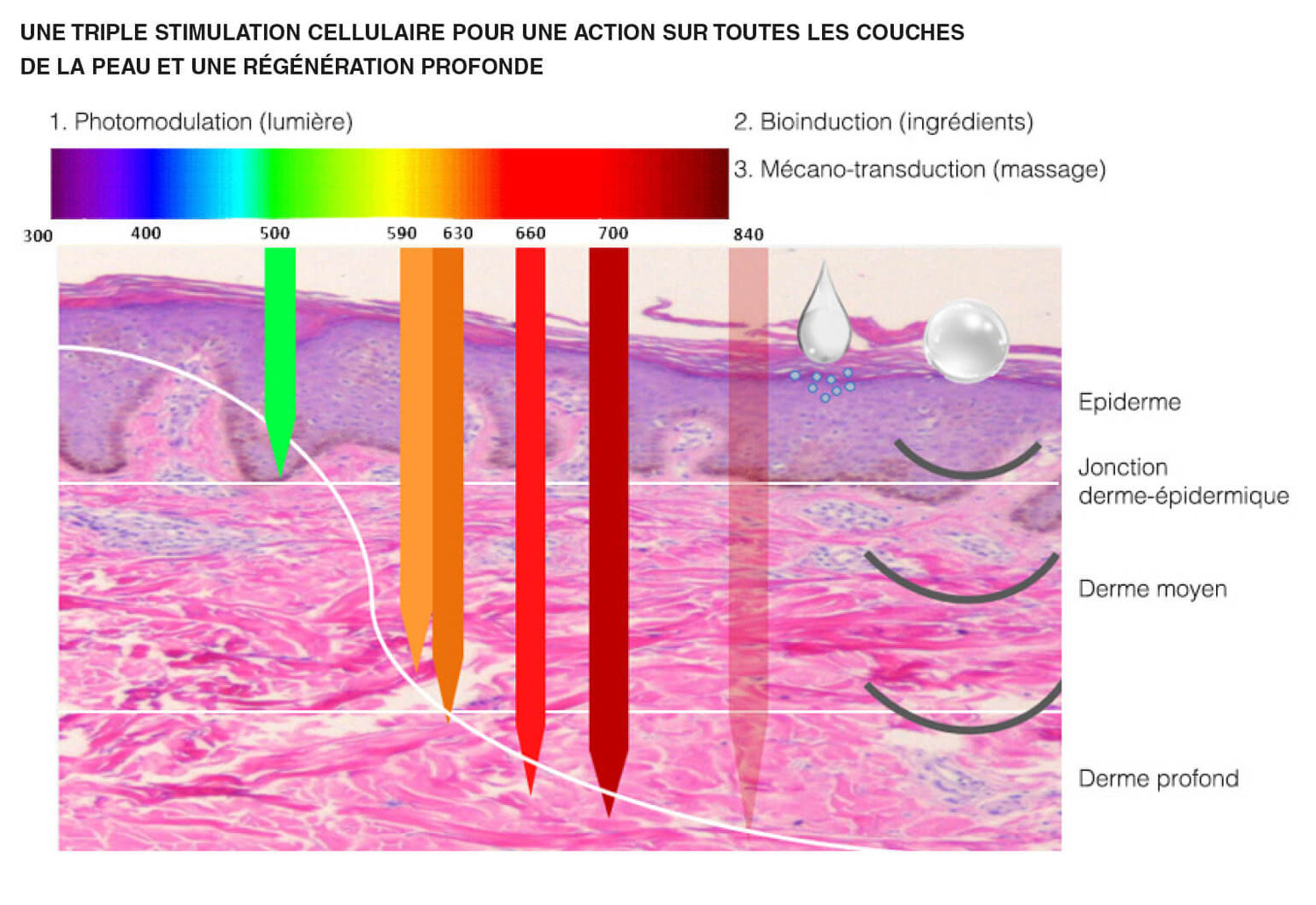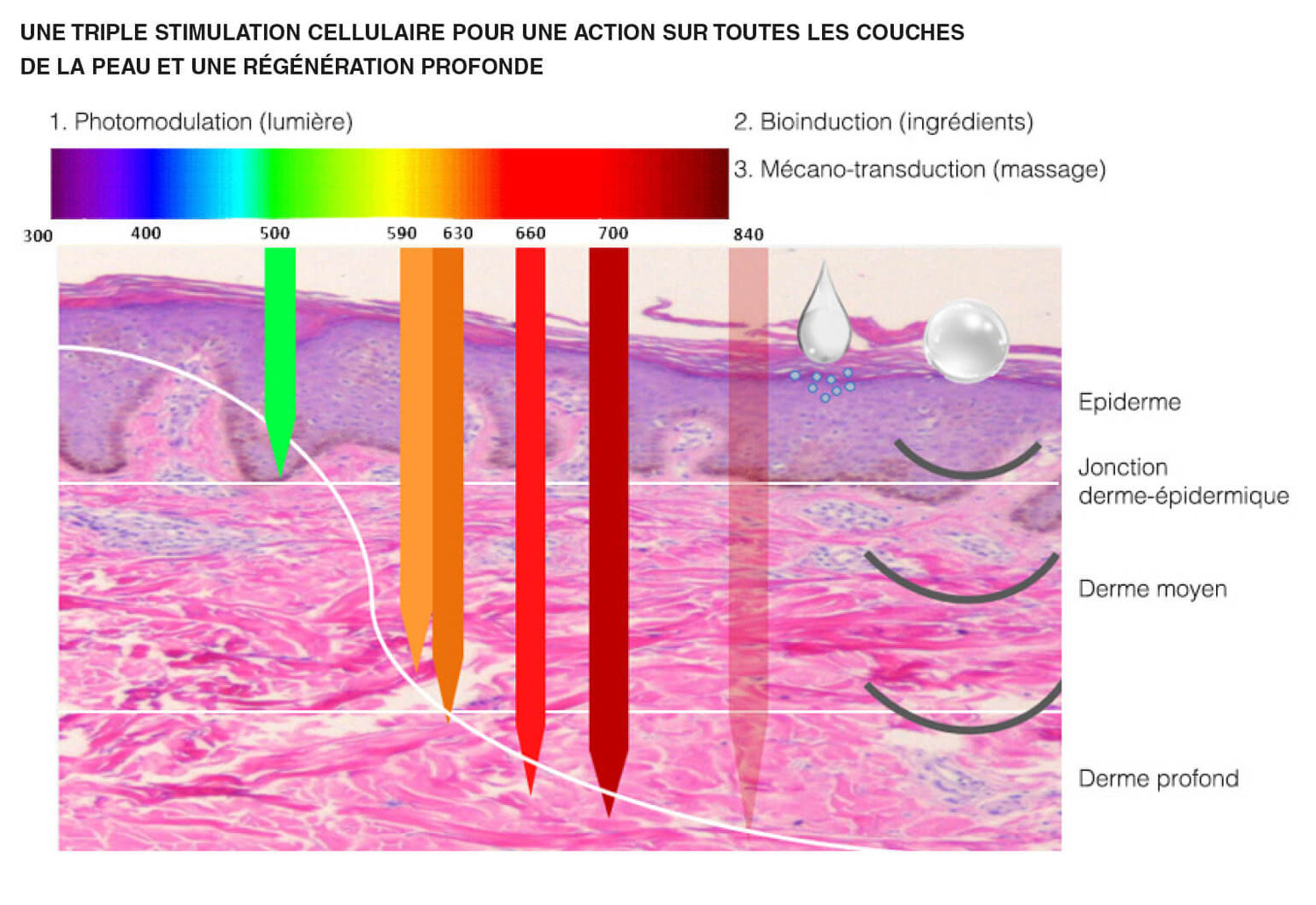 The skin is, with the liver, the only organ in the human body capable of regeneration.
However, with age and external aggression, this self-repair capacity diminishes, the skin loses its firmness and radiance and the first wrinkles appear. The sole action on the surface of classic cosmetics is no longer sufficient to fight against the signs of aging.
To effectively restart these self-regeneration mechanisms, all layers of the skin must be mobilized, including the deepest ones, to have a global action.
The Lightinderm solution: the unique combination of 3 technologies
For the first time, Lightinderm synergistically combines 3 technologies for triple stimulation of the skin.